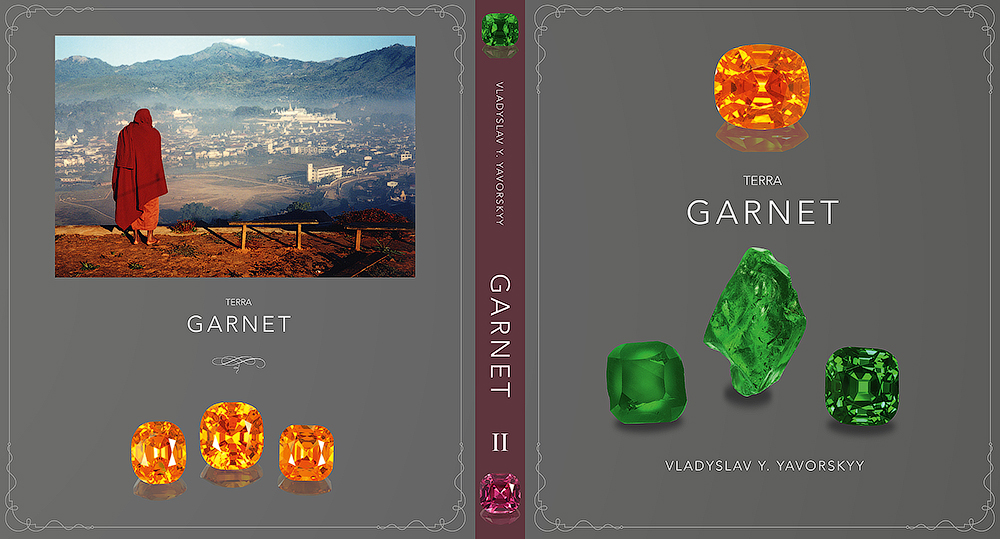 Terra Garnet is the second installment in the Terra series, featuring a variety of garnet gems in the color palette from green to orange to break the prejudice of a dark red stone, unfavorably associated with the word 'garnet'.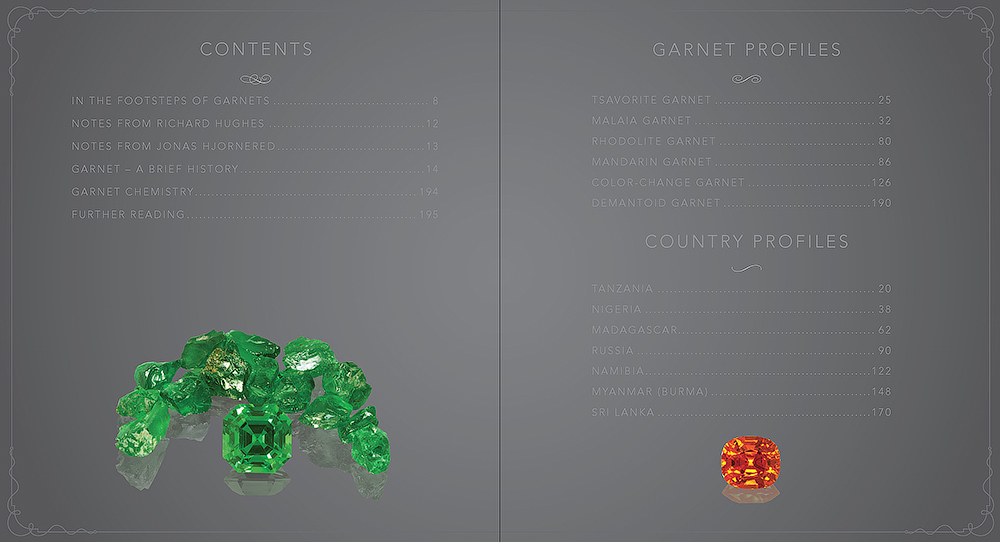 Again, readers are taken on an epic exploration around the world, following the footsteps of Vladyslav Yavorskyy, as he once answered to a serendipitous call for gemstones, friendship and life. The astounding photography, authentic gemstone samples and passionate words within create a lingering satisfaction in one's mind, only to encourage craving for more.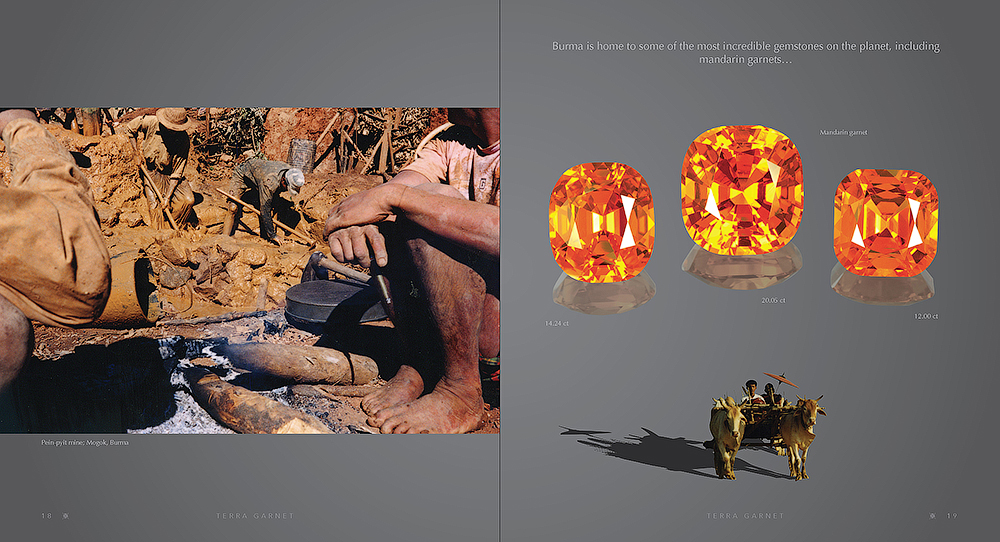 Published in 2014, the book became another bestseller and quickly sold out. Terra Garnet is another must have collector's book that celebrates and appreciates one of the greatest wonders of nature.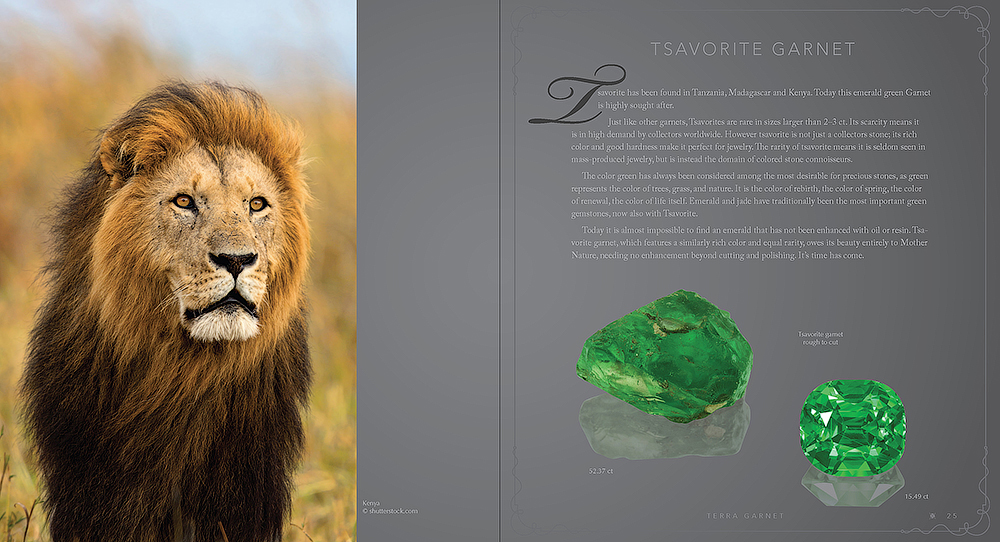 "…Like its predecessor, Terra Spinel (now out of print), this georgeous volume is sumptuously produced with fabulous images of some of the finest garnets on earth. The accompanying text is written by Richard W. Hughes and Jonas Hjornered. If the reader is seeking an in depth gemological analysis or history of garnet as a gemstone it won't be found here. Other than brief introductions to garnet and a bit on producing countries, the commentary consists of short captions. This book is all about the pictures and what pictures they are…" Review from amazon.com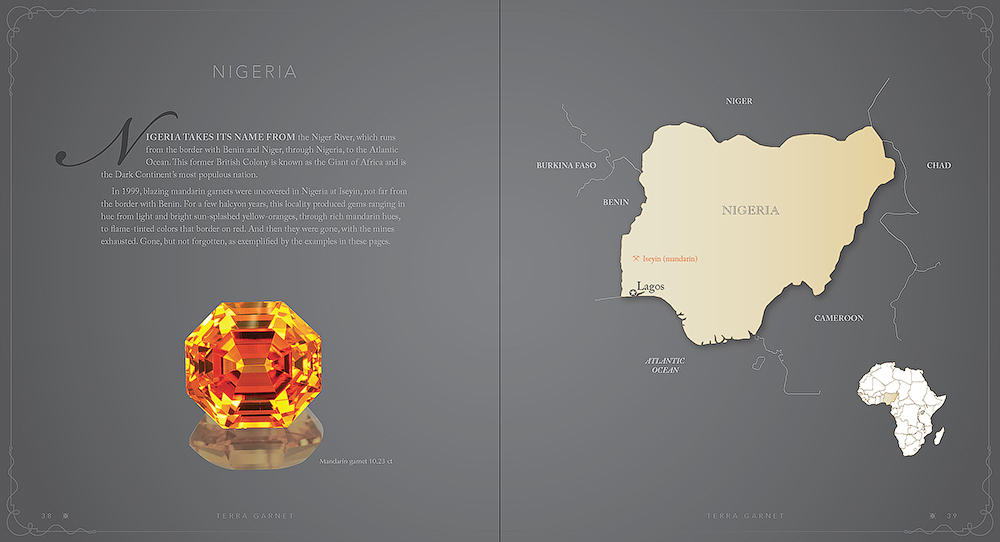 "…Yavorskky is a talented photographer and Terra Garnet puts this talent on display. His photographs of gem mining and producing areas capture the essence of these often remote areas and will give the reader a real taste of the hard life of those who seek out precious gems…" Review from amazon.com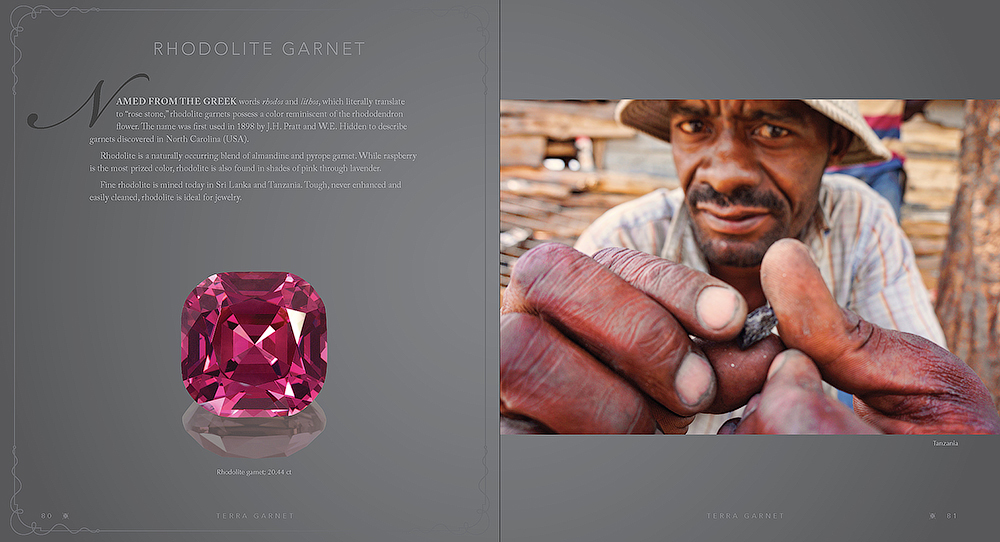 "…In these photographs, taken over twenty years, Yavorskky often juxtaposes the cut stone against the original rough material, visually initiating the reader in the awe inspiring metamorphosis that takes place as these beautiful products of nature are transformed by the hand of man. In the past decade, color printing technology has taken a great leap forward and this book showcases the best of it". Review from amazon.com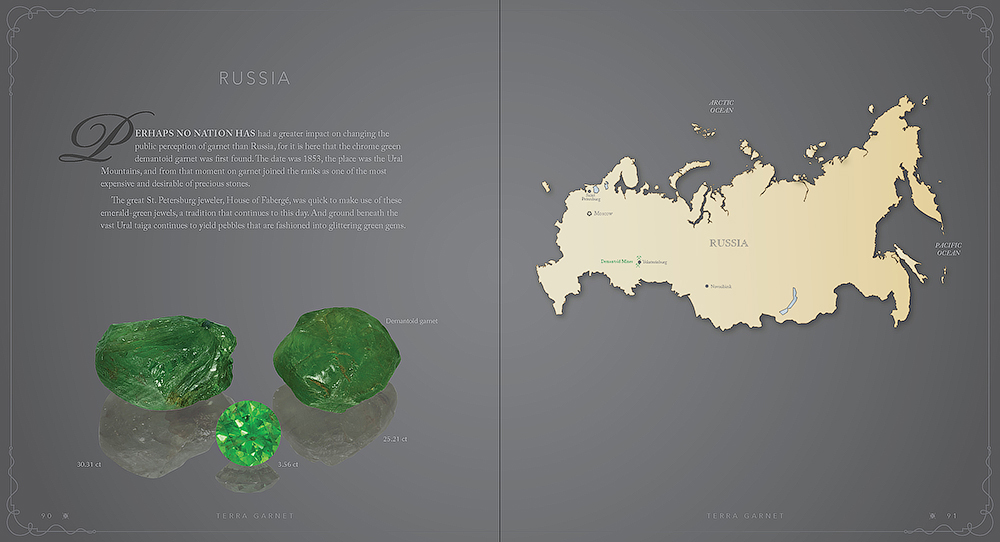 "…I remember exactly how and when I fell in love with garnets. It was on my first trip to Tanzania, decades ago. A young backpacker, traveling only with a loupe and camera, my mission was to see and smell the sunrise and sunset of the Serengeti…"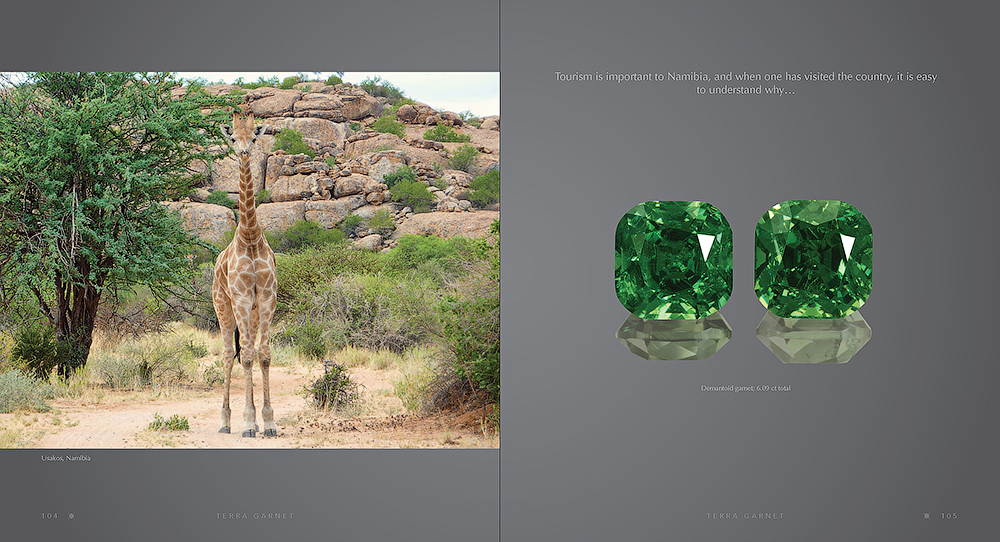 "…Upon my return to the workshop, I began faceting the pieces, only to be astonished even further. Not only were they rich in color, but they had dispersion like colored diamonds. It didn't take long to find admirers for these two gems and I set off on an quest for more…"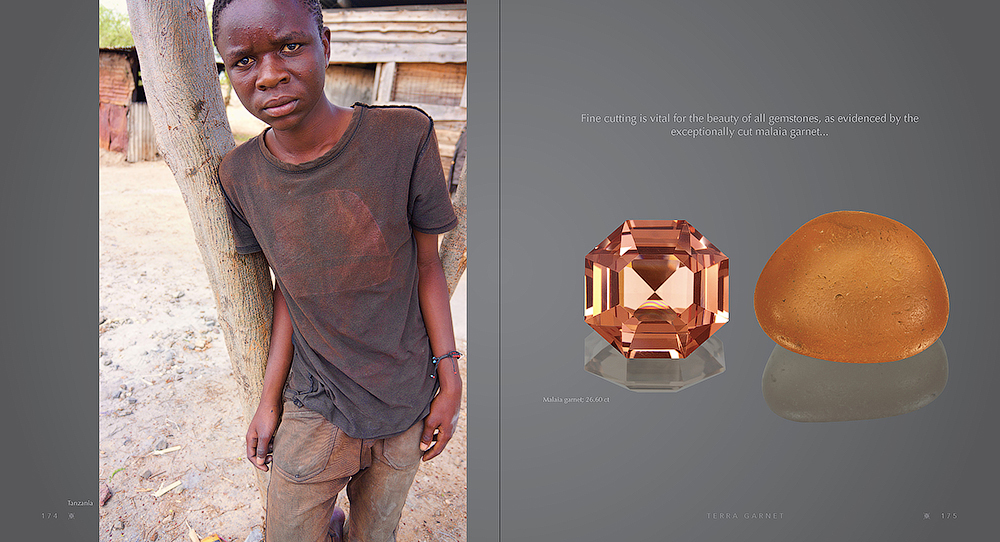 "…My collection grew to include demantoid garnets from the Ural Mountains, mandarin garnets from Burma, Tanzania and Nigeria, as well as pinkish-red rhodolites from Tanzania…"
"…As of today, some 20 years further along, I feel it is time to share my journey in the footsteps of garnets – photos of stones I bought and cut over the years – along with the people I've met along the way in my never ending travels hunting for these rare gems".