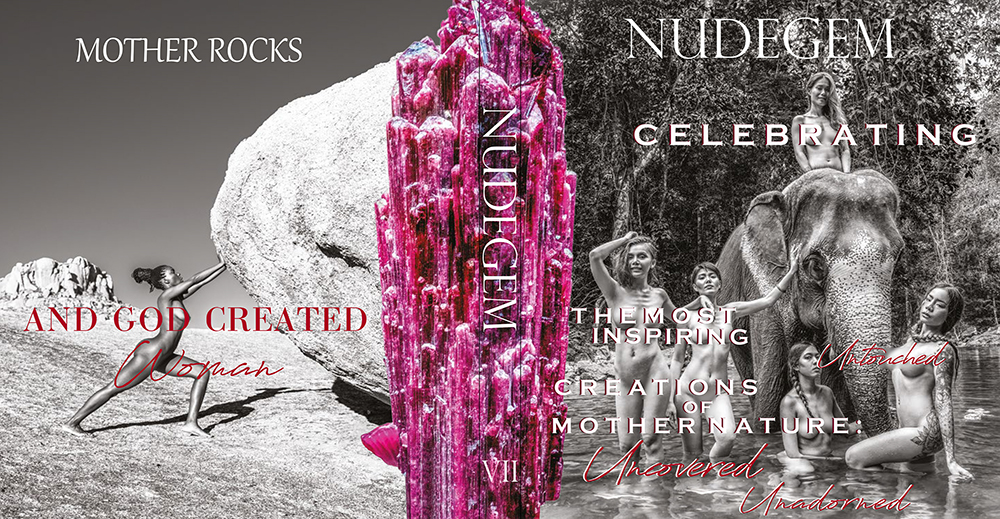 NudeGem Book is an artful fusion of nude females and rough minerals - THE MOST INSPIRING CREATIONS OF MOTHER NATURE.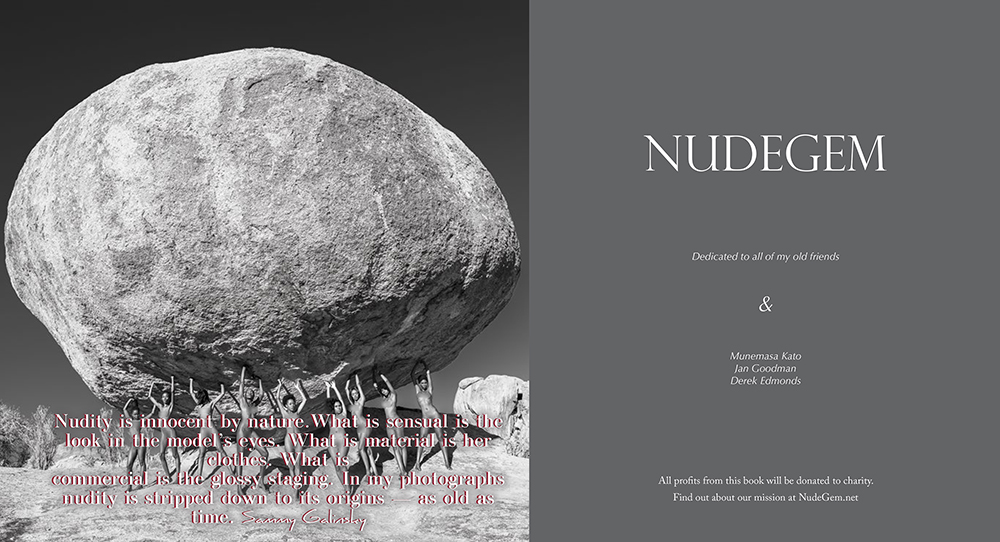 Nudity is innocent by nature. What is sensual is the look in the model's eyes. What is material is her clothes. What is commercial is the glossy staging. In my photographs nudity is stripped down to its origins – as old as time. Sammy Galinsky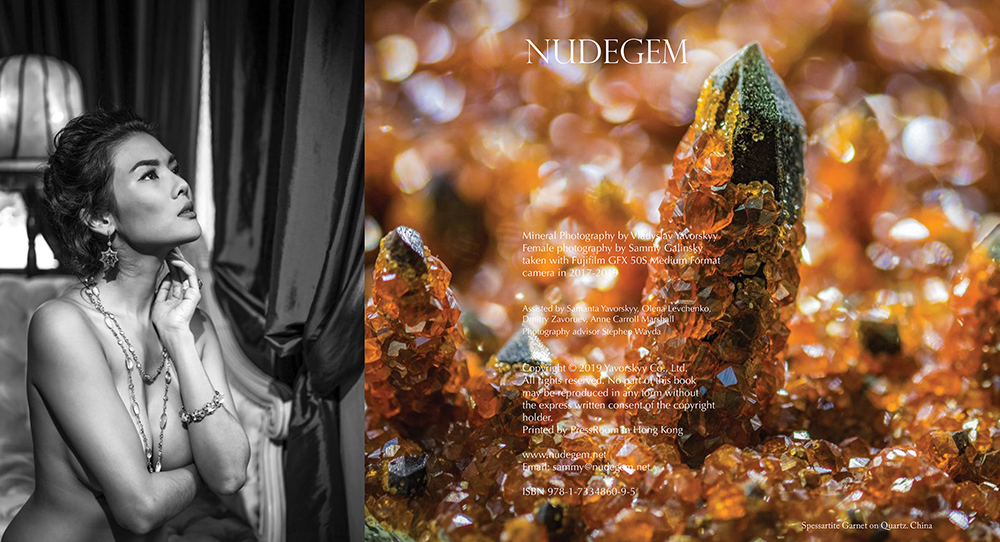 We live in an age of perpetual inner conflict – a constant battle between our better and baser. So I want you to reawaken in your understanding as to what femininity is all about. Woman's most powerful weapon, her strongest suit is in fact her nudity. Not the one distorted by a harmful lifestyle and social provocation, but that core nudity which was given to Woman by Mother Nature, and intended to harmonize with the nature itself in absolute purity. I believe there is no beauty to surpass the divine female form, especially when woven into the realm of pristine wilderness. Sammy Galinsky.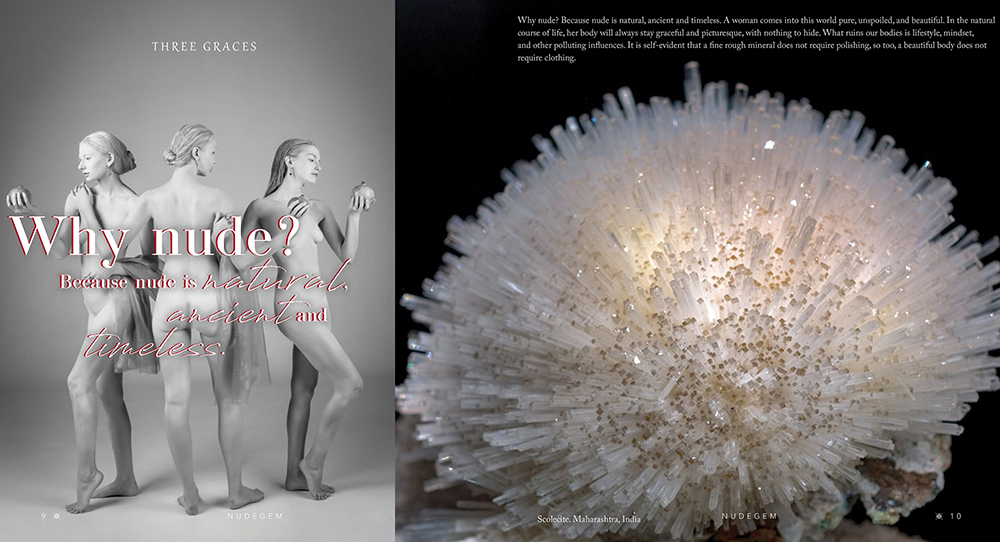 Why nude? Because nude is natural, ancient and timeless.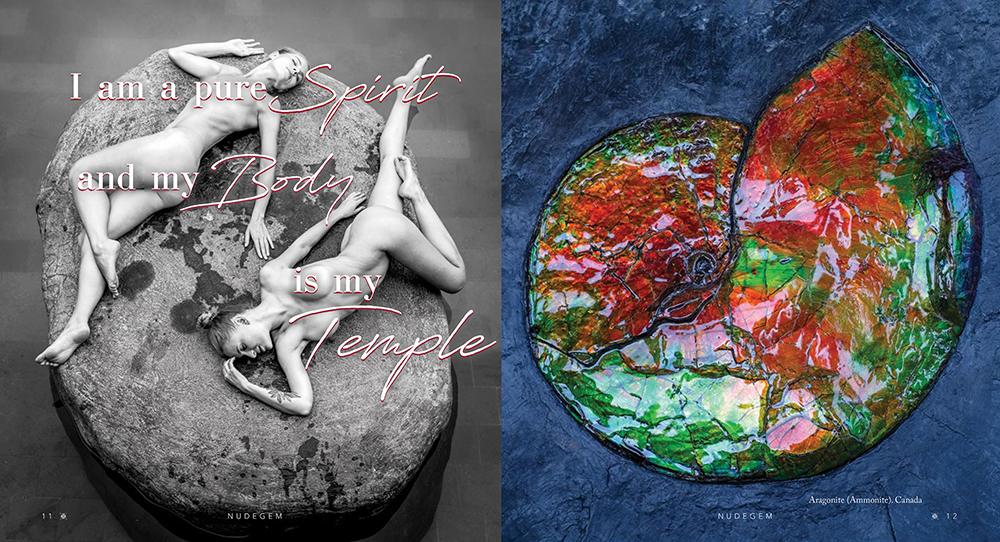 Through our photographs we are telling honest stories of 1001 female souls, like Scheherazade did in her Arabian Nights.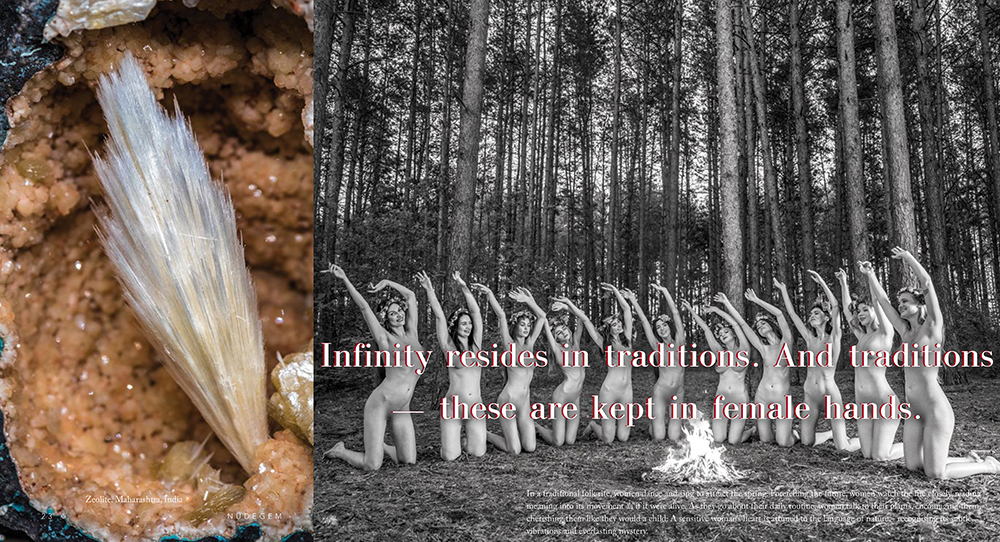 Infinity resides in traditions. And traditions – these are kept in female hands.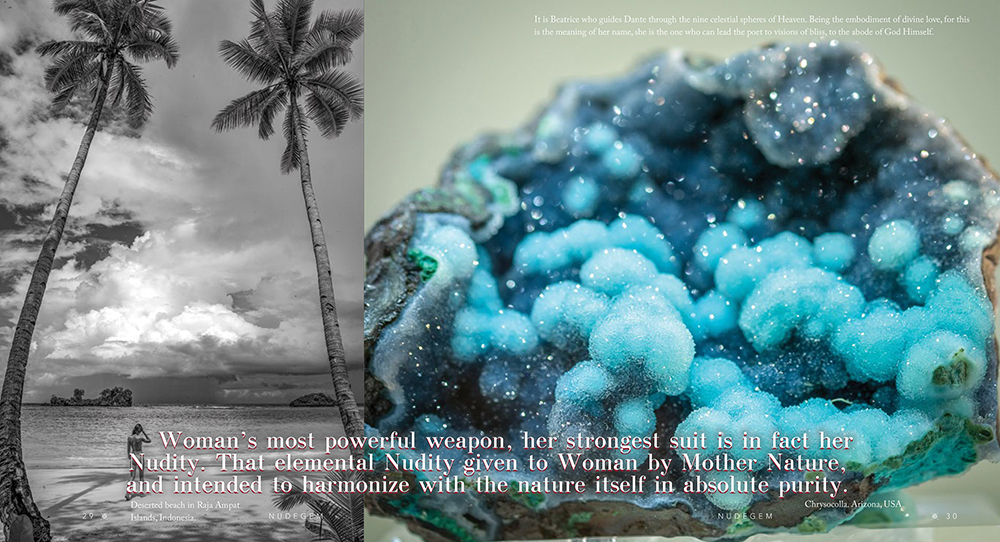 In the 21st century a woman of slender body and feminine soul is almost a dying breed: one which we struggle to conserve.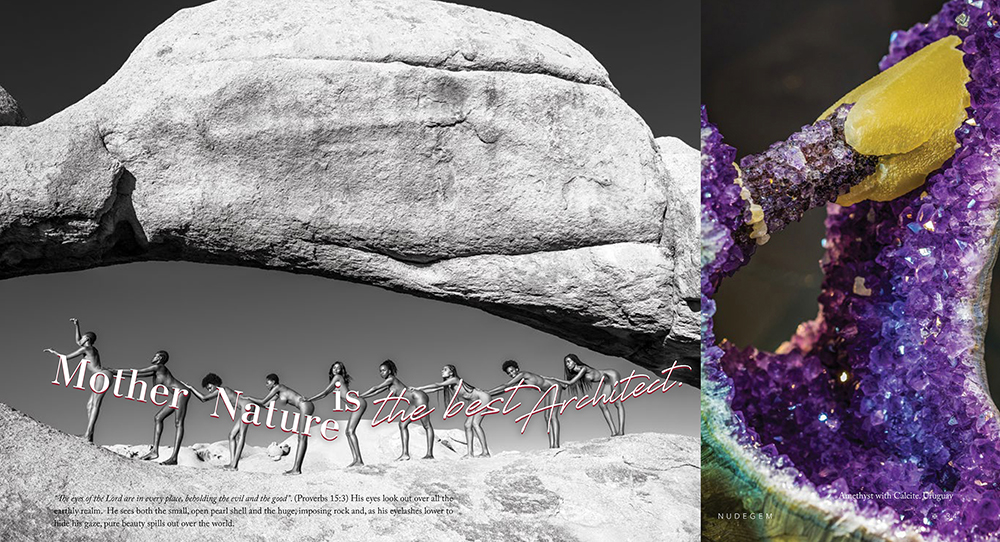 Mother Nature is the best architect.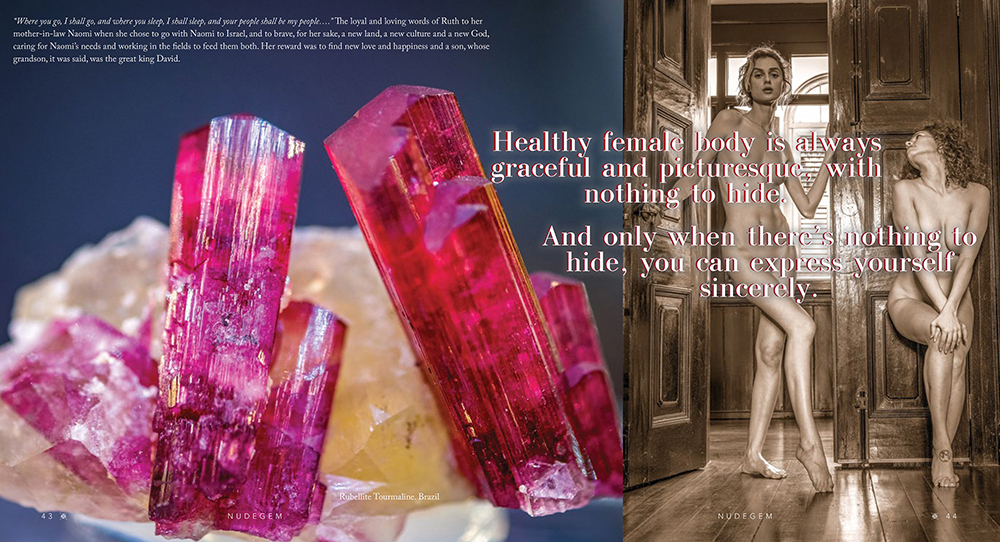 Healthy female body is always graceful and picturesque, with nothing to hide. And only when there's nothing to hide, you can express yourself sincerely.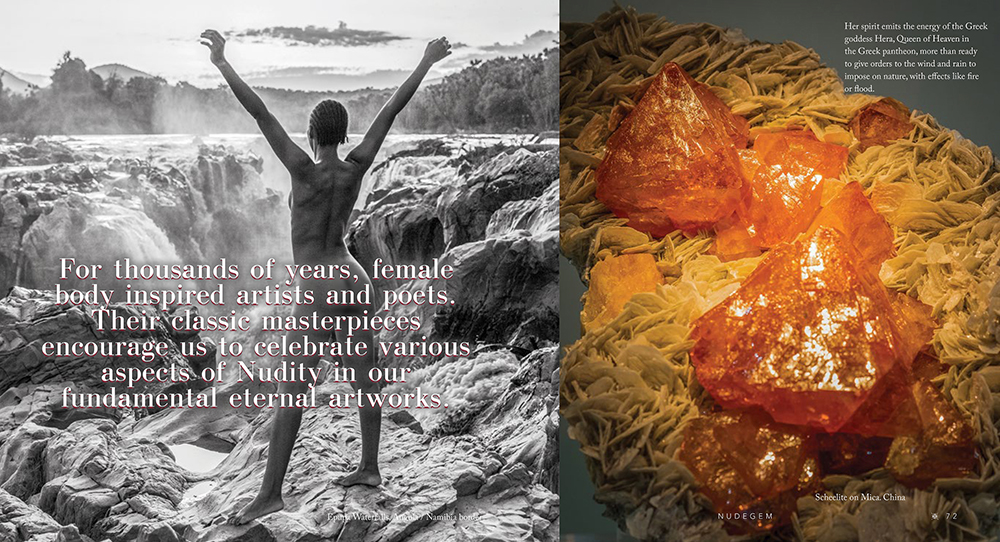 For thousands of years, female body inspired artists and poets. Their classic masterpieces encourage us to celebrate various aspects of Nudity in our fundamental eternal artworks.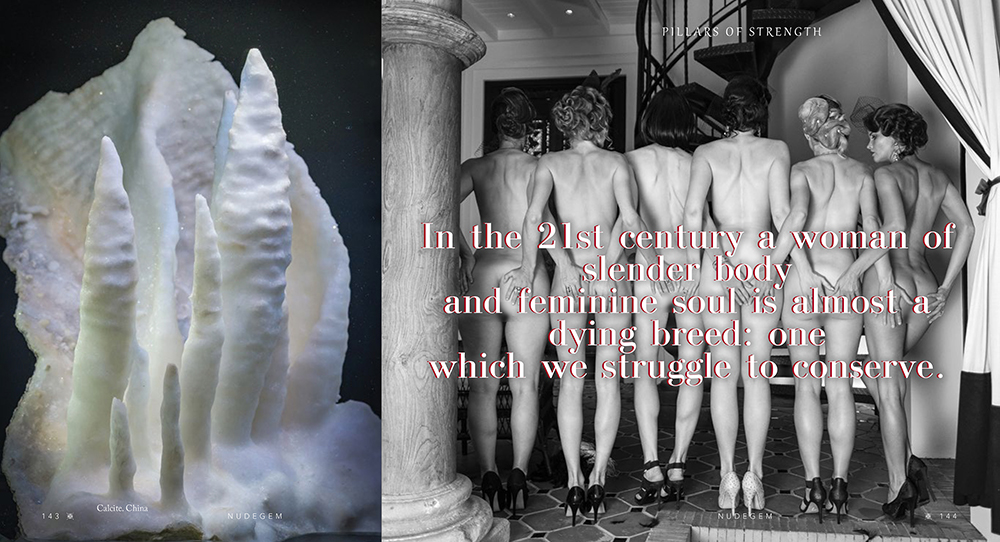 Mineral photography by Vladyslav Yavorskyy.
Female photography by Sammy Galinsky taken with Fujifilm GFX 50S Medium Format camera.
All profits from the NudeGem Book's sales will be donated to nature-conscious projects. Follow our environmental charity at nudegem.net/mission