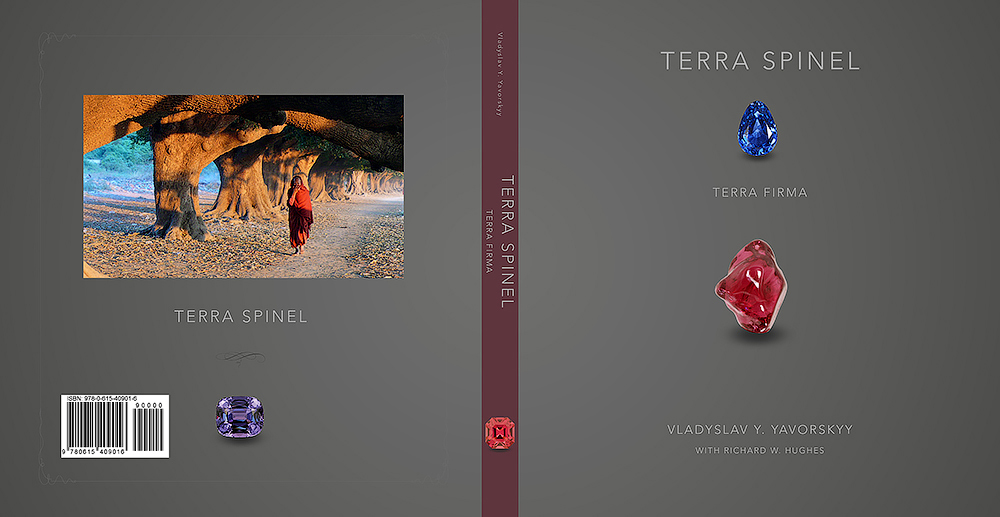 NudeGem Book is an artful fusion of nude females and rough minerals - THE MOST INSPIRING CREATIONS OF MOTHER NATURE.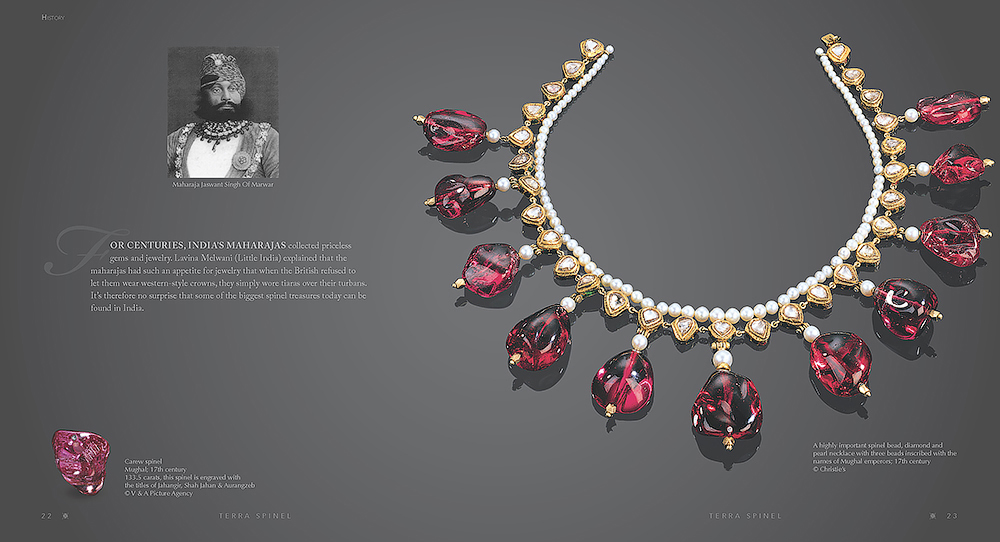 Published in 2010, the book was met with great demand and eventually sold out in the following years, still hardly existent even in the second-hand market. Pioneering, artistic and compelling, Terra Spinel is the ultimate collector's item which will be cherished for years to come.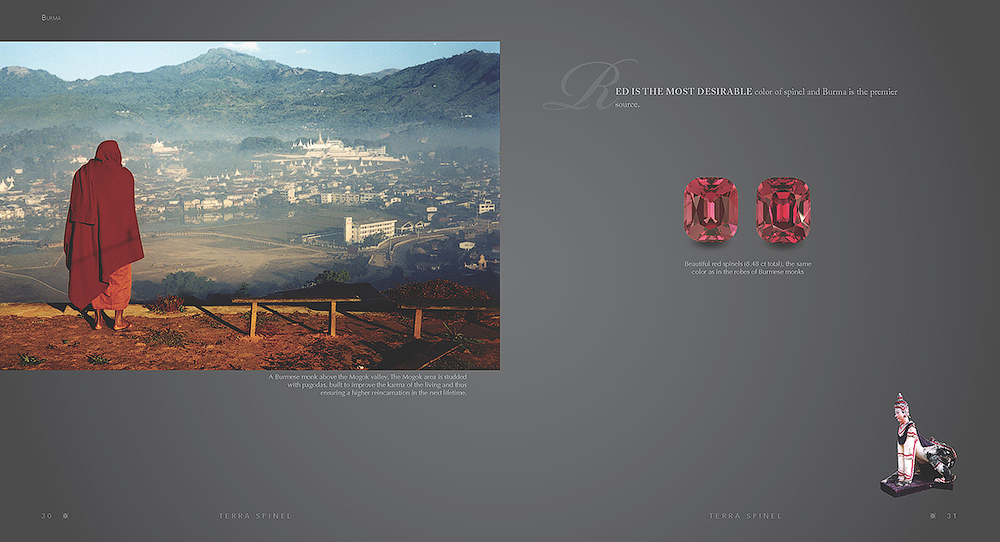 Featuring texts by Richard W. Hughes, this premium quality coffee table book is not about gemological facts - it is instead a mesmerizing journey, taking readers to the birthplaces of all colorful rare spinels through stunning photography and eloquent writing, providing the most pleasurable aesthetic experience, visually and sensually.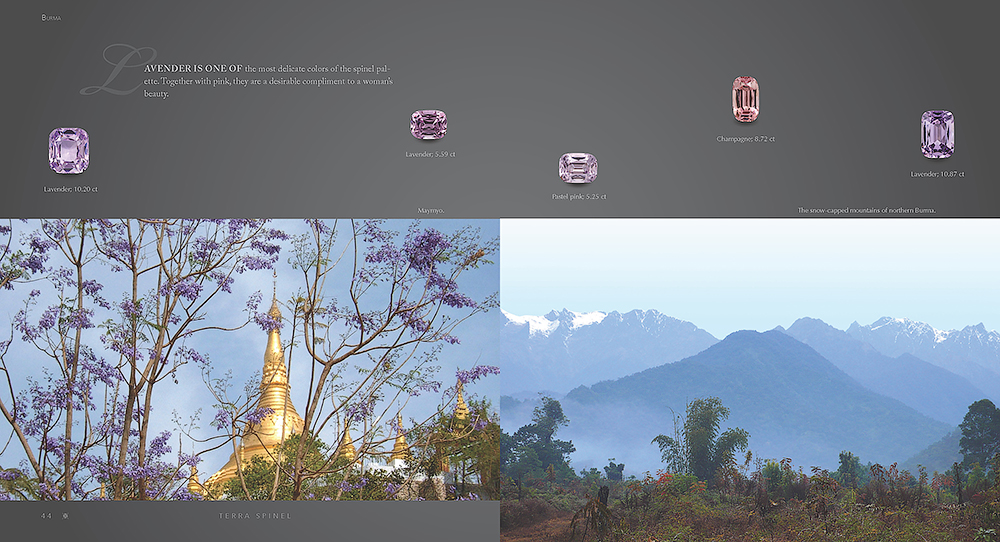 "A Must Have for the Gem Aficionado" "Terra Spinel, a large format coffee table sized portfolio (9.75 x 10.25″), designed, edited and written with the help of Richard W. Hughes, author of the seminal Ruby & Sapphire, is a picture book, but what pictures!.. Terra Spinel is a beautifully designed and sumptuously produced hardcover. The book is swathed in black cloth and wrapped in a thick chrome-coat dustjacket. The title and authors' names and blind stamped in embossed silver on both front cover and spine…" Review from amazon.com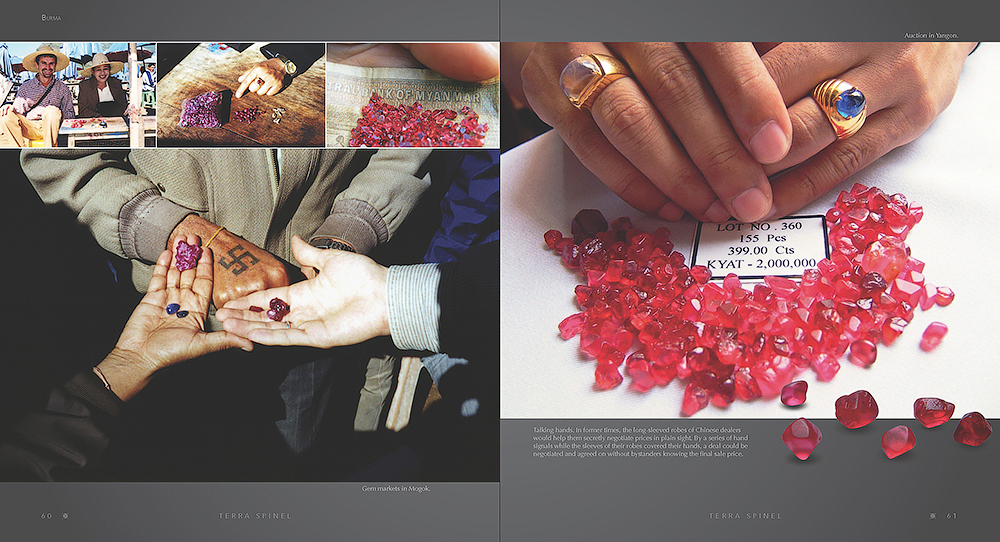 "This is a beautiful book about spinels, a darling of the gemstone collecting community. Spinels have increased in value in the last 10 years. Red and cobalt blue spinels, like the ones show on the cover, are very expensive and difficult to come how . However, this book also shows the beauty of other colored spinels, including grey, which is collected by author. The pictures inside are stunning, and recommend this for anyone who is serious about spinels and gemstone collecting". Review from amazon.com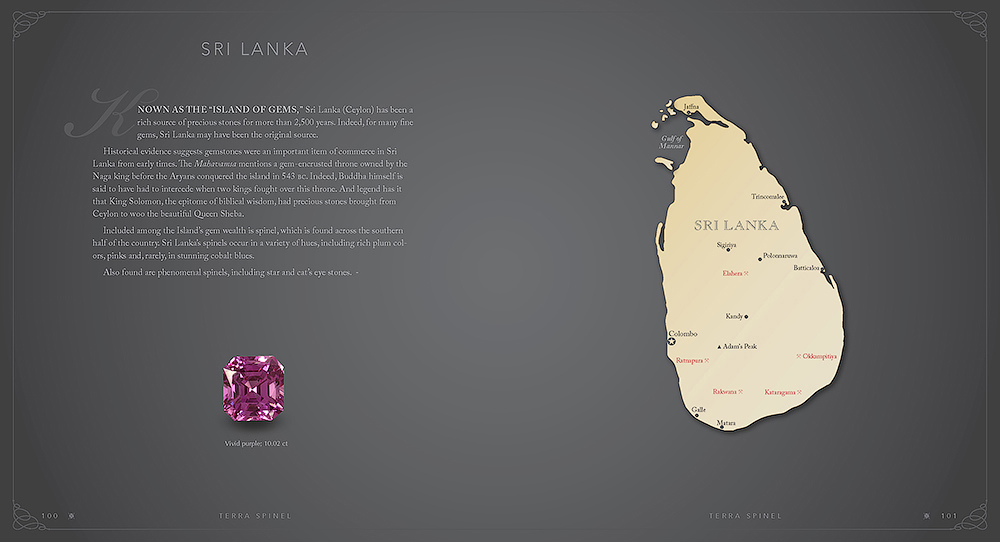 "From an early age I was fascinated by the twin fields of exploration and mineral collecting, but my interest in minerals only became apparent in 1987, while studying at the Geological University of Odessa in my native Ukraine. Entering the faculty's museum, I was ushered into another world, one of an empire long since fallen…"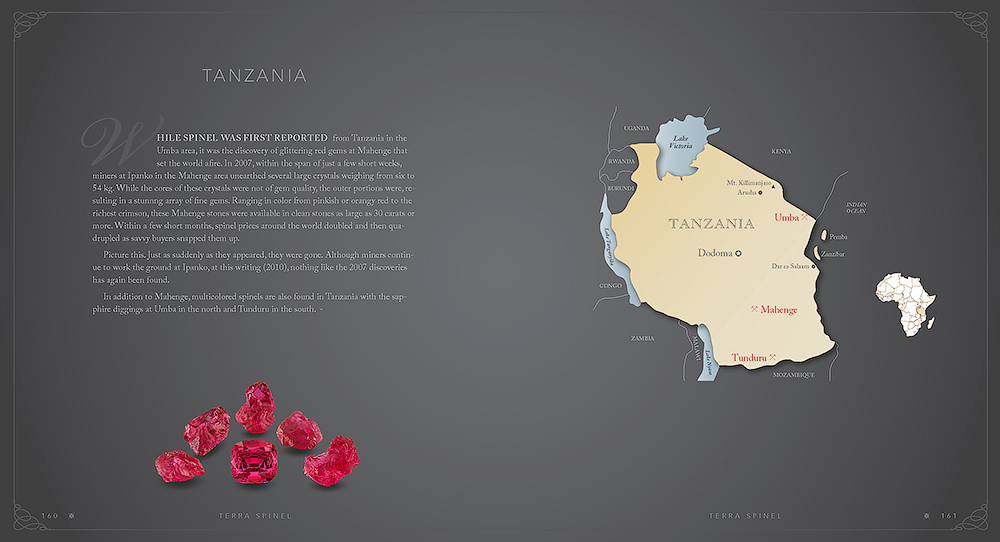 "…From 1992 onward, I showed my pieces at exhibitions in Western Europe, the United States and, eventually, traversed the borders of tropical countries. Soon, treasures from exotic lands such as Burma, Sri Lanka and Vietnam became the primary focus of my explorations…"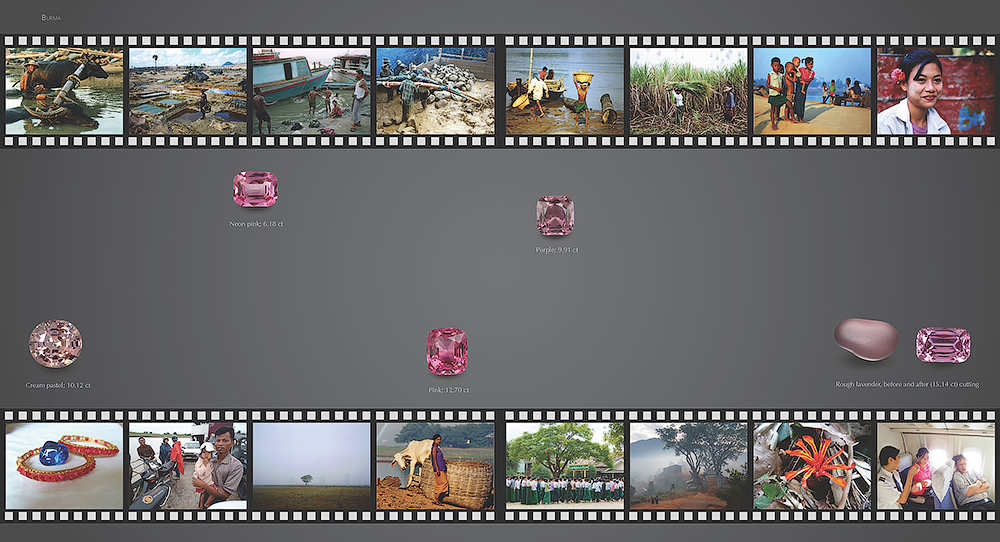 "…It is my belief that, in order to maintain the creative spirit, fresh discovery is necessary. Thus I continue to travel with loupe and camera, ever seeking to expose a hitherto unrevealed face of a crystal, person or a landscape, attempting to highlight that which is worthy. This is my quest, to be faithful and relentless in my search for beauty…"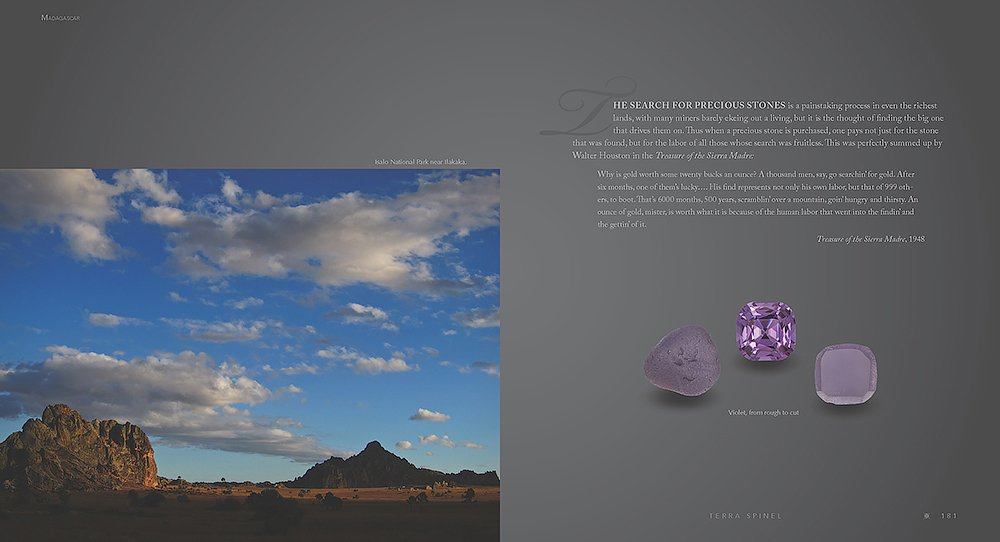 "…But not only am I a person involved in the "lives" of gems, but also in the lives of others. Thus I feel it incumbent on me to share my passion and knowledge of my craft and art, so as to foster and assist new enthusiasts in the field. My true goal is thus: I hope the words and images you see on these pages will inspire and provide increased insight and passion for spinel…"
"…In closing, I will remind readers with the simple statement from Goethe that opened this essay. As a young student, I memorized these words and have tried to live my life by them. I have passed beyond craft, I strive to create art and, ever still, dream of perfection".